We will do our best, say Oman's newly appointed ministers

21 March 2021 | Government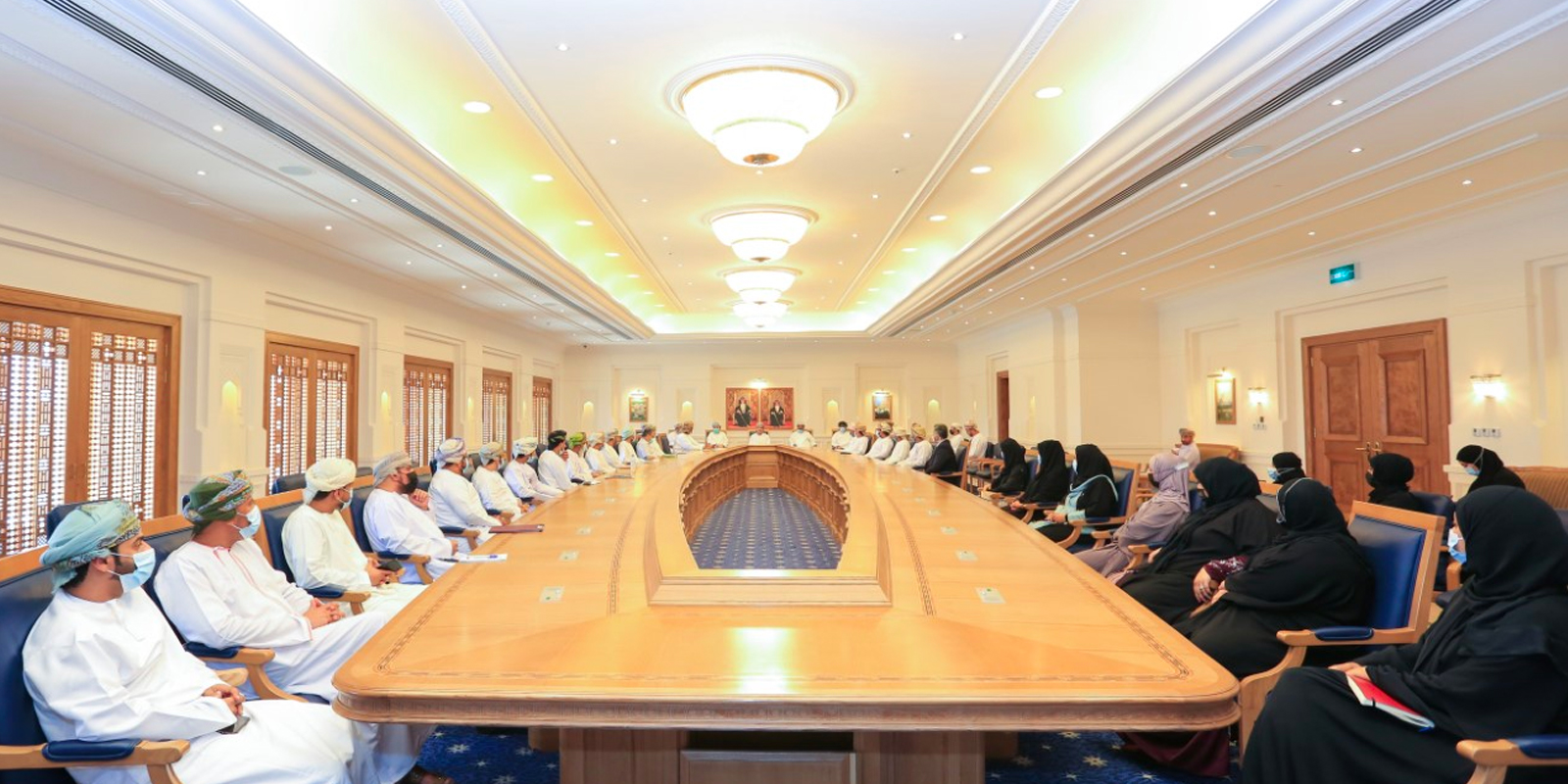 Muscat: Oman's new ministers have said they will work to their full capacity to help the country prosper.
A large number of ministers were appointed by His Majesty Sultan Haitham Bin Tarik, when he issued Royal Decree No. 111/2020, for the formation of the Council of Ministers.
Among them is Qais bin Mohammed bin Moosa Al Yousef, the new Minister of Trade, Industry and Investment Promotion, who said, "I offer to His Majesty Sultan Haitham bin Tarik the deepest thanks and gratitude for his confidence in me. I ask Almighty Allah to grant me with sound judgement and the required level of responsibility. I will work to achieve Oman's Vision 2040, as this is the desire of His Majesty the Sultan."
He went on to add: "It is with great appreciation that I thank him for his noble intentions towards granting me the highest levels of his generous confidence. I ask all of you for your support and encouragement, and ask God to help me to perform the duties entrusted to me, so that I may fulfil them in the manner that that is appreciated and satisfies the conditions of service of our beloved leader, and the service of the generous sons of Oman. May God protect our country."
Al Youssef's sentiments were shared by Salem bin Muhammed Al Mahrouqi, who has beeen appointed the Minister of Heritage and Tourism.
"I am extremely grateful to His Majesty for sharing in me the highest confidence, and ask God to grant us success in honouring the trust put in us in order to preserve and advance the achievement of the country in line with its national hopes, ambitions and goals," he said.
Dr. Khalfan bin Said bin Mubarak Al-Shu'aili, the Minister of Housing and Urban Planning, also thanked His Majesty Sultan Haitham Bin Tarik for his trust, saying, "With the highest gratitude, I am honoured to present to His Majesty my thanks for his Royal and generous confidence. I hope Almighty Allah will give me the maturity and confidence to carry out the trust put in me so that I may fulfil my duties, and turn into reality the lofty vision planned for the good of Oman and its people."
Oman's new Minister of Foreign Affairs also sent out a message of thanks and gratitude. Sayyid Badr bin Hamad bin Hamoud Al-Busaidi, went on to say: "Thanks to everyone who appointed me to this role, and sent me their kind and generous congratulations. To earn the Royal confidence which saw me appointed as the Minister of Foreign Affairs is truly an honour."
A commitment to hard work was the crux of the message shared by Dr. Mahad bin Said bin Ali Ba'owain, who has been appointed as the Minister of Labour. "We thank Allah for the high confidence of His Majesty Sultan Haitham bin Tarik, and we ask God for success in our service to Oman, its Sultan and its people, so that we may serve them to the best of our abilities, and better. A lot of serious work is ahead of us, and we will, God willing, work on integration with everyone so that they may serve and elevate this country."
Many of the new ministers have already begun work overseeing their new positions and carrying out their responsibilities.
"Dr. Rahma bint Ibrahim bin Said Al-Mahrouqiyah, Minister of Higher Education, Scientific Research and Innovation, was briefed on the developments of the Unified Admission Centre in light of the results announced, in the presence of their Excellencies the Undersecretaries of the Ministry," said a statement from her ministry.
"To His Majesty Sultan Haitham Bin Tarik, I extend my highest thanks and gratitude," said Laila bint Ahmed bin Awadh Al-Najar, the new Minister of Social Development. "I thank him for his high level of confidence in me, and pledge before God, that I will be sincere in our service to our dear Oman. May God protect Oman, and His Majesty the Sultan."
Source: https://timesofoman.com/article/3018315/oman/government/we-will-do-our-best-say-omans-newly-appointed-ministers?fbclid=IwAR3ao7ksSup7-dyVh0aAZ6dSS3uT45XvKoDO3wyyVApv6MkHt6aTE05nwF0